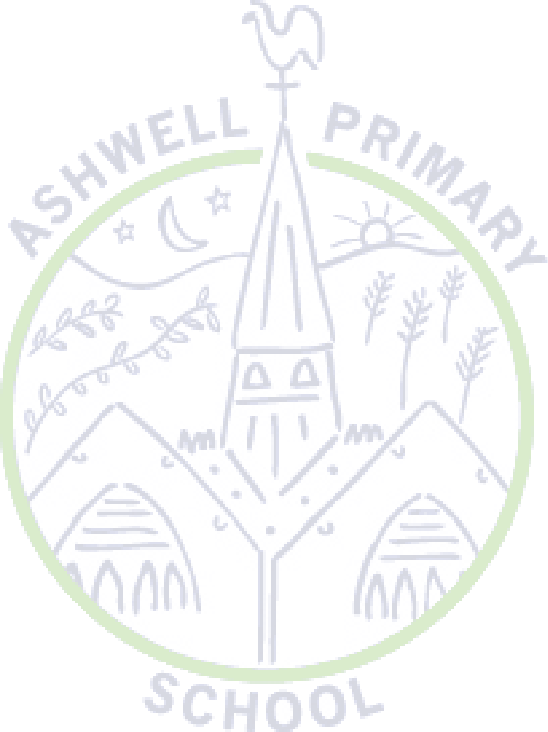 Parents' Information
Medicines
Occasionally a child is pronounced fit by the doctor to return to school while still completing a course of drugs. In these cases you are asked to complete a form to let us know the nature of the drug, the details of any dosage to be administered and any other relevant details. Medicines should be clearly marked with the child's name and handed in at the office. Class teachers are instructed not to administer medicines to children. Please note that where a medicine is to be taken three times a day there is no need for it to come into school. It is quite acceptable, according to Ashwell Surgery, to give one dose at home before school, the second at home time and the third at bedtime.
Valuables
Please mark the children's clothing and equipment with their name. Jumpers, sweatshirts and coats are often mislaid during the school day. Lost property is kept until the end of each term in a plastic box in the long corridor. You are welcome to search through the lost property at the beginning and end of the school day.
We do not allow children to bring to school electronic devices such as mobile phones, iPods, tablets etc.
Absences
The school should be notified in person, by telephone or in writing of the reason for absences on the first day of absence. The school will do its best to contact on the first morning of absence the parent of any pupil absent without cause known.
In September 2013 there was a change in the law relating to holidays in term time. The Department for Education regulations state that "Headteachers may not grant any leave of absence during term time unless there are exceptional circumstances.
Headteachers should determine the number of school days a child can be away from school if the leave is granted. This leave is unlikely, however, to be granted for the purposes of a family holiday. Parents can be fined for taking their child on holiday during term time without consent from the school."
Please make every effort to avoid taking your child out of school unless he or she is ill, as it is only by regular attendance that children can make the fullest use of the educational opportunities available in school.